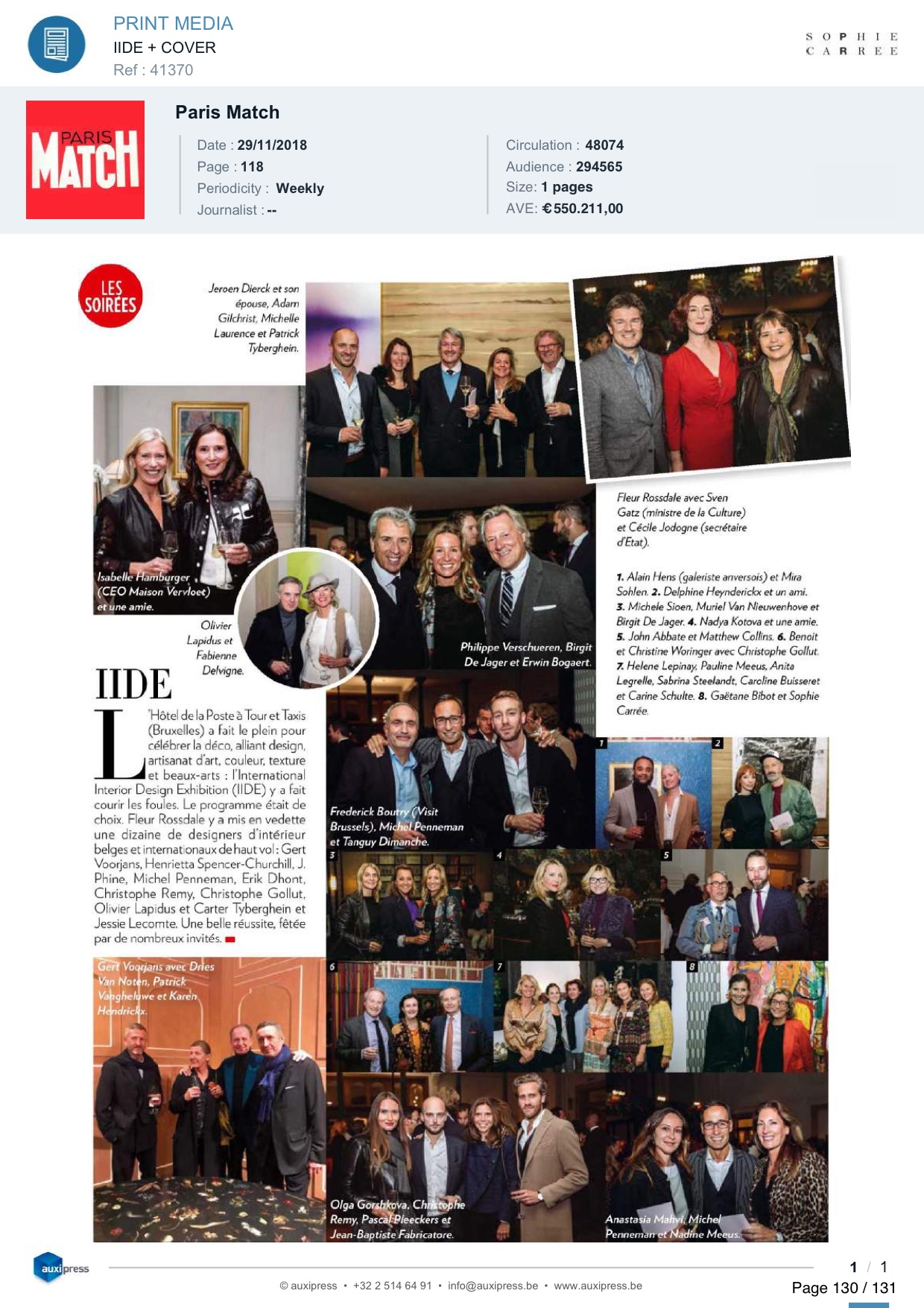 The iide Gala was attended by 450 guests in 2018 and by 650 guests in 2019.
Minister Sven Gatz (left), Flemish Minister for Culture, Youth, Media and Brussels, who opened the event, understanding the status that design at the level of IIDE warrants within the cultural landscape, together with Mme Cécile Jodogne (right) as Secretary of State for the Brussels Region, for lending her support and address underlining the important economic and foreign trade aspects generated from the design industry. Fleur Rossdale, founder IIDE (centre)..
Patron of CFAB, Sarah Palmer (left), Dominique Markham (centre) and Susie Lyddon (right)..